Windshield Repair and Replacement in New Jersey
We offer windshield repair or replacement services in Ocean and Monmouth counties, New Jersey. We have more than 30 years of experience serving individuals and local businesses in New Jersey, including RVs, large commercial vehicles, and municipal fleet vehicles (police, fire, rescue, etc). We stock windshields for all major makes and models of vehicles on the road today.
Call us today at 732-278-0902 to schedule an appointment, quote, or consultation. Of if you prefer, you can email us or fill out our convenient Quote Request form.
Our prompt, professional, and courteous technicians will come to your home or place of business to perform the windshield repair or replacement at your convenience. Windshield repair and replacement in New Jersey is all we do.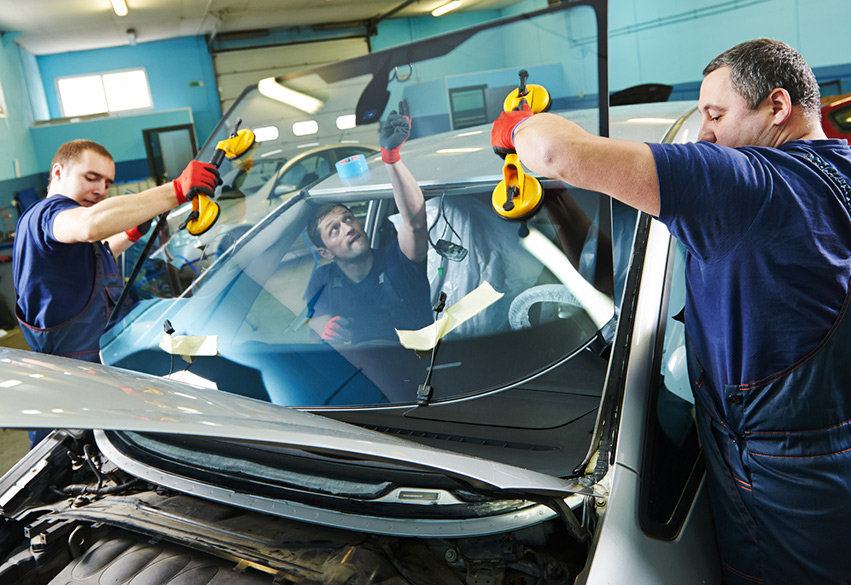 National Brand, Local Support
SuperGlass Windshield Repair and Replacement is a national franchise with 500+ locations nationwide and internationally, giving you a global warranty on any repair and replacement. SuperGlass is also a preferred vendor for more than 300 insurance companies across North America. Our direct relationship with insurance companies' claims departments offers easy / no-hassle insurance claims for policyholders.

All of our employees and franchisees have completed multiple vigorous training and certification programs related to the repair and replacement of automotive windshields.
We can provide you with free mobile service installation to your home or office,  including free disposal of the old glass.
Windshield Repair: Sustainability Matters
Repairing your windshield, rather than replacing it, offers many benefits to consumers and companies alike. By repairing your windshield, you can save time, money, and it's a more sustainable option than replacement. Click here to find out more.