Repairing Your Windshield is a Better Choice
Repairing your windshield, rather than replacing it, offers many benefits, including reducing your family or company impact on landfills. Here in New Jersey, keeping our beautiful shore habitat and towns clean and safe is a priority for everyone.
You can also save time, and let's not forget about cost savings as well. By repairing your windshield instead of replacing it you can:
Save Energy (And Keep Glass Out of Landfills)
Most windshields are not recycled and end up in landfills, which are 10% to 12% glass. Similarly, the manufacturing process for a single new windshield creates about 50 pounds of carbon emissions and uses close to 1,500,000 BTUs of energy. According to the US Environmental Protection Agency, about 7.6 million tons of glass were sent to landfills in 2018 (the most recent year with data).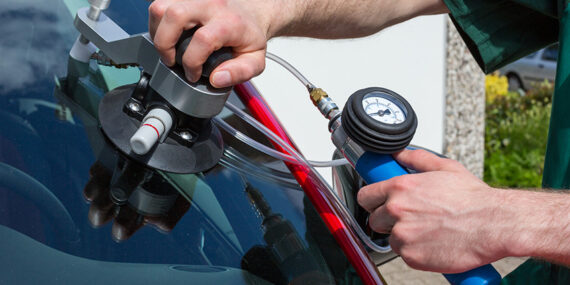 Save Time
There's no need to drop off your care and arrange to pick it up later… or worse, wait in a glass shop waiting room. A repair only takes about 20 minutes and your vehicle is ready to drive right away. Plus, Super Glass Windshield Repair offers the added convenience that our technicians come to your home or business to complete the repair process.
Save Money:
A windshield repair is typically about 20% or less of the cost of windshield replacement. Additionally, if you carry comprehensive insurance coverage for you vehicle, your company will likely waive your deductible and pay us directly for your repair.
Get a Quote Now for Repairing Your Windshield
Call us today at 732-278-0902 to schedule an appointment, quote, or consultation. Of if you prefer, you can email us or fill out our convenient Quote Request form.